Everyone needs their go to staple sunnies. Coming in classic matte black, white marble, and gloss royal blue, the Wayhi-m® provides the perfect balance between timeless and edgy. These recycled TR-90 frames, melted into 18k plated gold frame makes sunnies you'll never want to lose.

Hand crafted from TR-90 the strongest plastic in the world which is heavily used in military equipment.
Comes with a signature Hawaiian filter lenses, anti scratch coat and a Lifetime warranty.

Dimensions
Lens Width: 1.8". Lens Hight: 1.55". Bridge size: 0.9". Arms length: 5.5"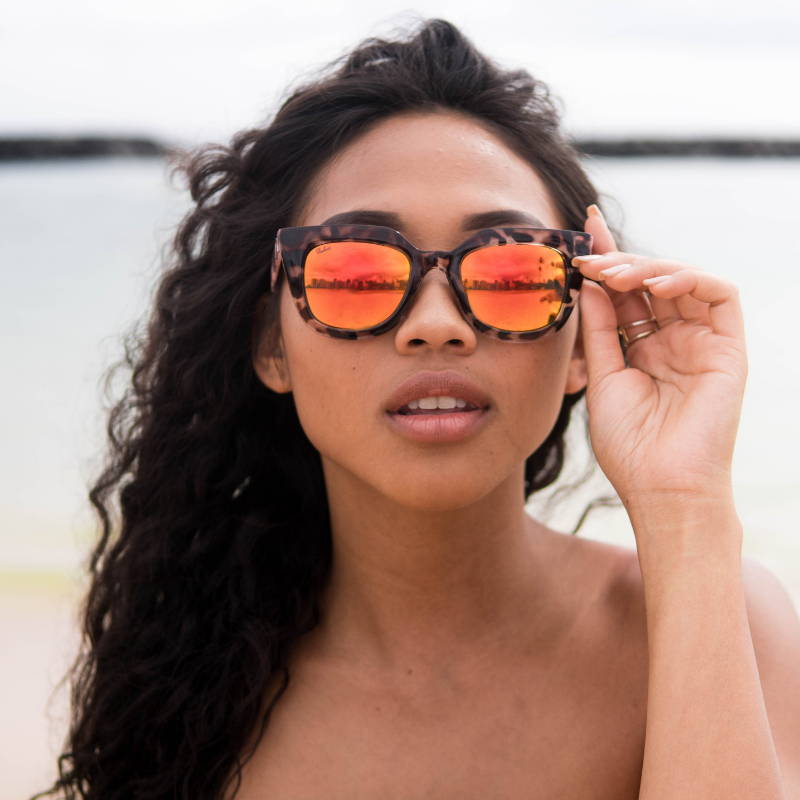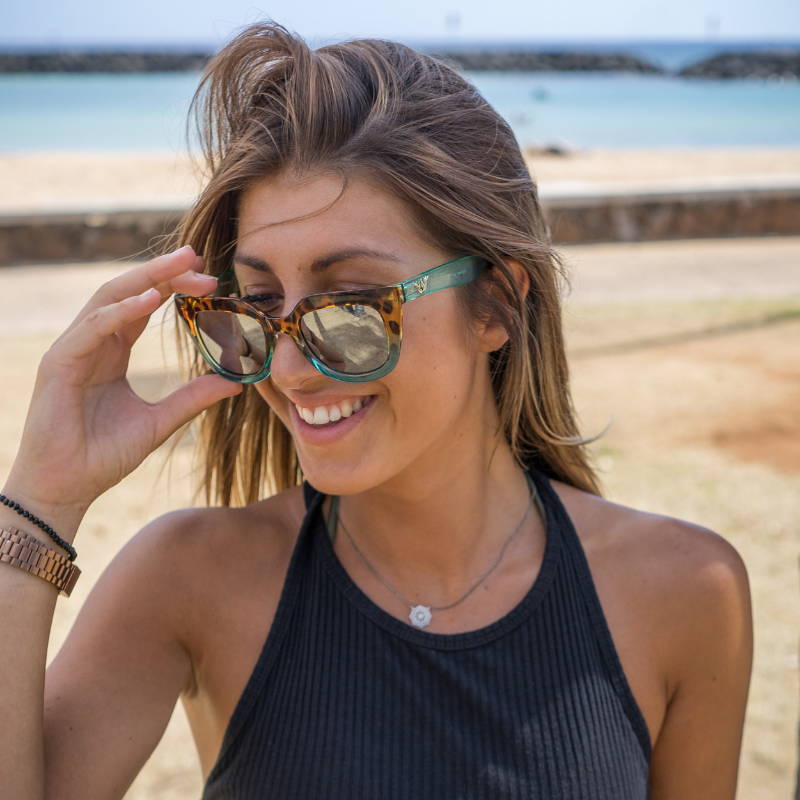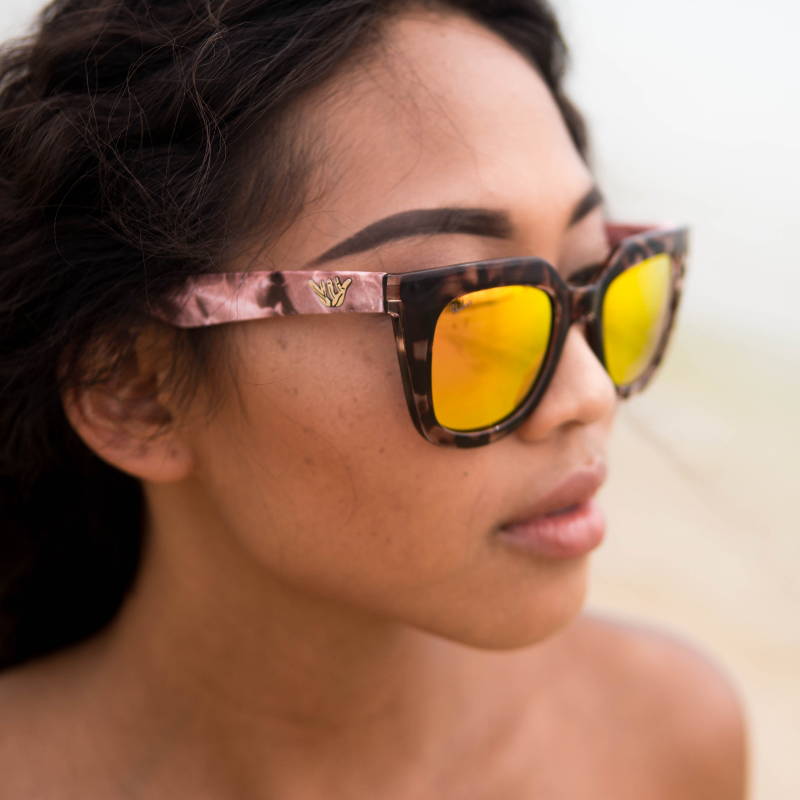 Wayhi-m® frames are fully interchangeable.
You can change the Frame, Arms, or Lenses
any time you want!
From the first sketch to the final production , we abide by the highest standards in Fine Sunglasses production. Beyond the exceptional quality of each piece, our consideration and care is expressed in a profound commitment to responsible sourcing and sustainable practice.





RECYCLED plastic into glasses
Turning our worlds waist into new pair of Shakas